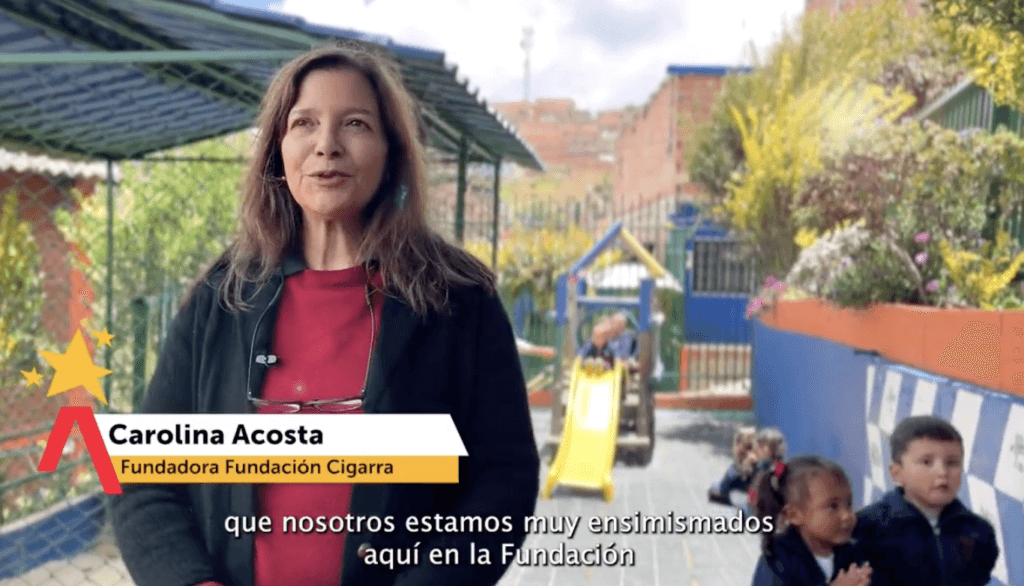 We thank the Mayor's office for the video highliting how our children strenghthen their skills and their connections with the community. This recognition not only validates the hard work we carry out but also illuminates the hopes and aspirations we have for the youngest in our community.
We are fortunate to be part of Ciudad Bolivar, a place of peace where we build a bright future for our children. Through various programmes and activities, we foster the education, creativity and emotional well-being of our young people. It is not only a mission, but a passion that we share with every volunteer, team member and, of course, the children who make Fundación Cigarra such a special place.
We invite all the inhabitants of Ciudad Bolivar and surrounding areas to learn more about our initiatives. We are on a constant path of improvement and expansion, with the goal of creating a significant impact on the lives of those who are part of our community.
Finally, we extend a special thank you to everyone who has supported our cause, from neighbours and local businesses to authorities and government entities. Every gesture, no matter how small, contributes to a healthier, more enlightening and loving environment for our children.
We look forward to your continued support and participation in the exciting journey we are on. Together, we will build a brighter and more promising future for all.